Sesame Workshop and HBO Announce Partnership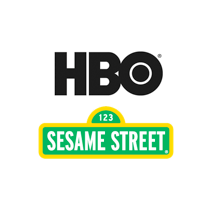 Will we get to hear Elmo swear?
Sesame Workshop and HBO (yes, the guys behind Sesame Street, and the guys behind Game of Thrones) today announced a 5-year partnership.  This partnership means that both Sesame Street and an upcoming spin off series will be exclusively available on HBO and its network of cable and online distribution channels for a period of 9 months, and then be provided free of charge to local PBS stations.
From the press release:
"Sesame Workshop, the nonprofit educational organization behind the Emmy Award-winning program Sesame Street, and HBO, the nation's leading premium cable network, today announced a new partnership that will make the next five seasons of the iconic series available on HBO and its multiplex channels, HBO GO, HBO On Demand and the new internet-only SVOD service HBO NOW. As a key part of the deal, Sesame will be able to produce almost twice as much new content as previous seasons, and for the first time ever, make the show available free of charge to PBS and its member stations after a nine-month window.

"Our new partnership with HBO represents a true winning public-private partnership model," said Jeffrey D. Dunn, Sesame Workshop's CEO. "It provides Sesame Workshop with the critical funding it needs to be able to continue production of Sesame Street and secure its nonprofit mission of helping kids grow smarter, stronger and kinder; it gives HBO exclusive pay cable and SVOD access to the nation's most important and historic educational programming; and it allows Sesame Street to continue to air on PBS and reach all children, as it has for the past 45 years."